Irrigation Systems
&

Sprinkler Installations

Proper watering is an important aspect of maintaining a beautiful and healthy OBX landscape.
Commercial landscaping services on the Outer Banks
In these technology aspiring times, when saving energy has become the ultimate motto, lawns are getting greener with in-ground lawn sprinkler systems. Every homeowner and business owner understands the importance of an attractive outdoor landscape, but even the most beautifully designed landscape will not look its best without ongoing attention.
One of the most important elements of keeping that landscape looking its best is proper irrigation. To keep lawns and landscapes glowing with health, appropriate amounts of water is most crucial.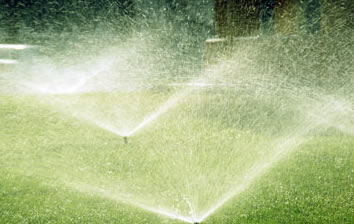 One of the main benefits of an in-ground lawn watering system is that you do save water. Watering is carefully managed on a timetable, so all parts of your lawn receive the right amount of water at the right time.
Irrigation systems are custom designed to fit your property, combined with the inexpensive sensor option that measures Mother Nature's contribution. There are several benefits derived from lawn irrigation. When lawns and landscape are properly watered, appearance is maintained and pride of ownership enhanced. In addition, irrigation systems are affordable, convenient and time saving.
Even though we are not a licensed irrigation contractor, we do subcontract all irrigation services to a NC licensed irrigation contractor. Quality and dependable irrigation systems are our priority.
Take advantage of our limited offer today – get a $100 credit towards any of our services – simply fill out this form